MORE THAN 130 YEARS OF HISTORY
Bodegas Franco-Españolas was born in 1890 as the union between France and Spain at a peak moment in Rioja, when the French came to the region trying to replace their vineyards devastated by the phylloxera disease. It was the origin of the "fino wines of Rioja".
All this led Frederick Anglade Saurat,a native of Bordeaux, to found Bodegas Franco-Españolas in 1890. The first harvest, a year later, results in the winery's icon wines: Diamante and Estilo Borgoña. This was renamed Rioja Bordón in the 50s, and in 2017 it was redesigned as Bordón.
In 1920, fifteen years after Anglade's death, the French sold their shares and the winery became wholly Spanish. King Alfonso XIII visits the winery in 1903 and in 1925. Ernest Hemingway will do so in 1956.
The end of the Prohibition Law in the US in 1933 and the revival of the Regulatory Council in 1953 gave a boost to the exports of Rioja wines. Franco-Españolas has a presence in the big European cities, as well as in Caracas, Buenos Aires, Havana and New York. 1964 is an excellent vintage, perhaps the best of the century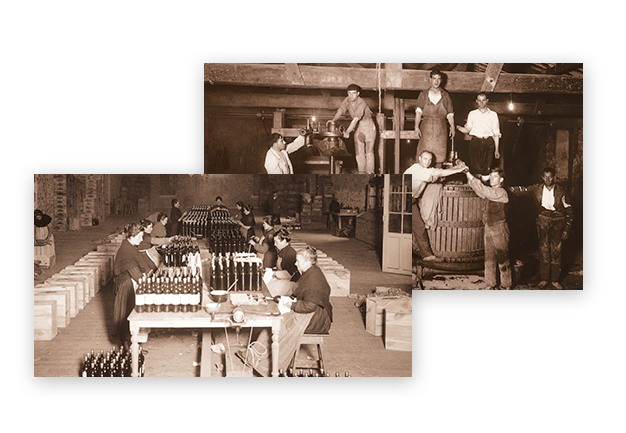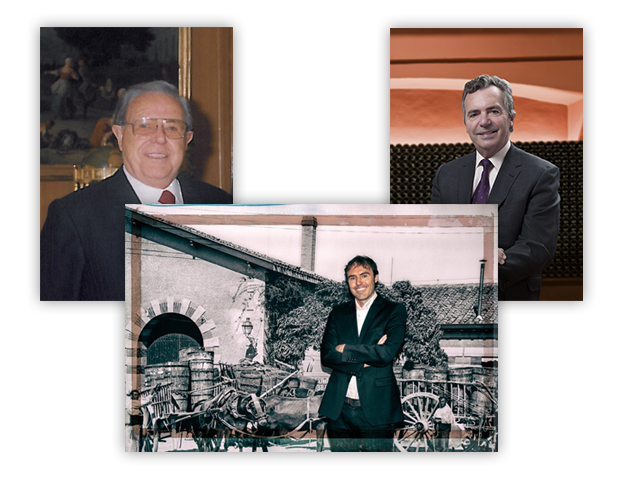 In 1984, the businessman Marcos Eguizábal (1919 – 2009) bought Bodegas Franco-Españolas, and in 1990 the first centenary of the Bodega was celebrated. In 2012 the image of the Diamante and Rioja Bordón wines was renewed, and in 2013 the winery received the 'The Best of' award for Wine Tourism in the category of Innovative Experiences.
In 2015 the winery celebrates its 125th anniversary and in 2016, Borja Eguizábal assumes management, giving way to the third generation of the Eguizábal family as owners of the winery. In 2017, Rioja Bordón was relaunched, which became Bordón, with a new concept: "Unabashedly classic".
Its privileged location, on the banks of the Ebro River, has made Bodegas Franco-Españolas a witness to the history of Logroño. In the hands of the Eguizábal Family since 1984, it is currently immersed in new projects and is a benchmark among the leisure and cultural offer of La Rioja with its varied wine tourism proposals.